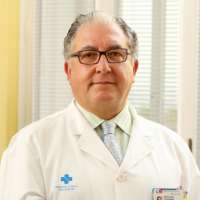 ANTONIO J. TORRES
Espanha
Antonio J. Torres M.D., Ph.D., F.A.C.S., FASMBS. 
Professor of Surgery at Complutense University Medical School. Madrid. Spain. He leads the General Surgery Department at Hospital Clinico San Carlos.President of IFSO (2011-2012), and Chairman IFSO´s Board of Trustees (2015-2019).
In addition, he runs the Multidiciplinary Unit for Obesity Treatment at the University Hospital Madrid Monteprincipe.
He has been involved in Bariatric and Metabolic surgery since 1985 having already performed more than 10.000 primary and revisional bariatric/metabolic procedures.
He pioneered a new hypoabsortive procedure: SADIS procedure (Single Anastomosis Duodeno-Ileal anastomosis with Sleeve)